Sustainable Innovation Pilot 7 aims at improving the sustainability performance of the wine sector in Cyprus by combining smart farming technologies and digital labelling solutions.
In this Article, our expert, Dr Andreas Stylianou, an agricultural economist at the Agricultural Research Institute in Cyprus, is providing his knowledge and responds to the following three questions:
What is a digital label for wines?
What information the digital label provides to the consumers?
What are the benefits of digital labelling for both consumers and producers?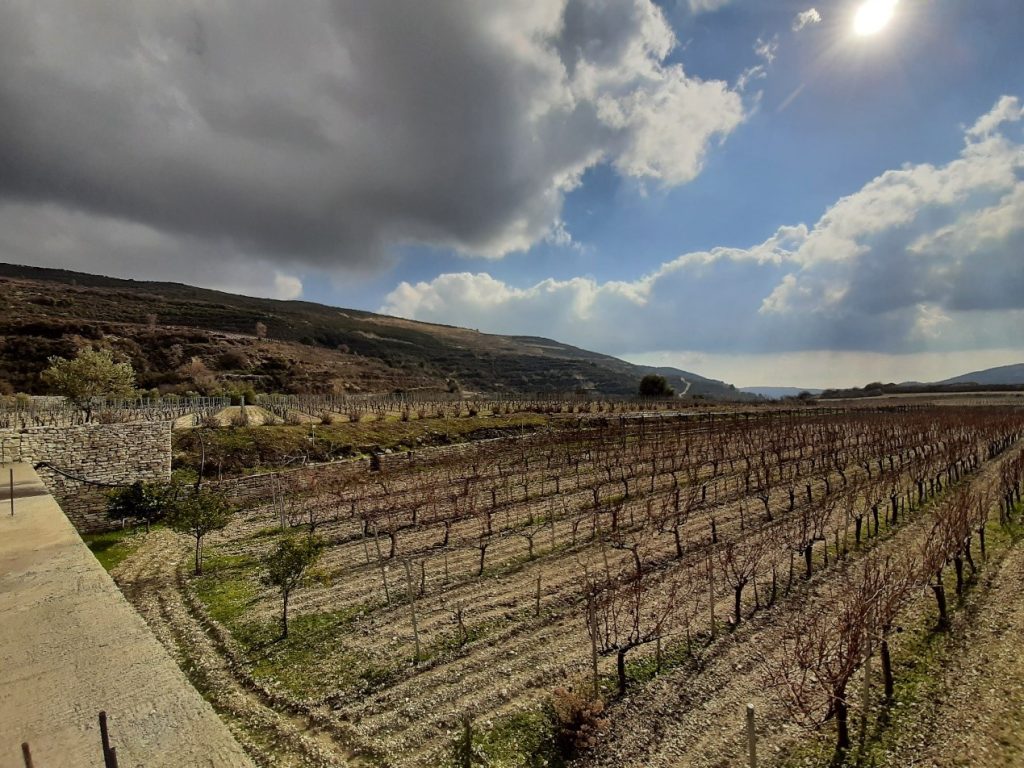 A digital label for wines
A digital or electronic label or simply e-label is a modern alternative to a physical label that connects consumers to online product information through electronic screens, such as smartphones. A digital label can be a web link, a QR code, or any other direct means using smart technologies. QR codes are the most widely used. They usually appear on the back physical label of the wine bottle and when scanned by consumers via a smartphone, provide them with easy and direct access to product information.
Information shared with consumers through the digital label
The digital label developed in the context of the Sustainable Innovation Pilot 7 promotes important information to consumers related to the vineyards' location and soil type, smart farming microclimate agro-environmental parameters in real-time (e.g., temperature, humidity and rainfall), grape varieties, alcohol content, ingredients, nutritional value (e.g., calories), duration of ageing in barrel, bottling date, storage and serving temperature, gastronomic matches, and other. Two short videos have also been integrated into the digital label to facilitate communication with consumers. One video presents the sustainable agricultural practices applied by the winery, while the other one presents the wine by the oenologist of the winery.
Benefits of digital labelling for wine producers & consumers
Digital labelling has many benefits for both wine producers and consumers. In general, a digital label can enhance wines' traceability, improve market transparency and add value to products. It provides access to more information than can be displayed directly on a product with a physical label, thereby enabling consumers to make informed decisions and healthy choices. In addition, consumers can access this information in multiple languages, regardless of the country in which the product is purchased.
On the other hand, by using digital labelling, wine producers manage to meet consumers' expectations for products of higher quality, as well as for more information and transparency, without changing the appearance of the bottle. Moreover, digital labelling offers cost savings in both design and updating information. In fact, digital labels can be updated instantly. Last but not least, digital labelling reduces environmental waste due to the avoidance of physical labels, which are produced by valuable natural resources.